This Coconut Curry Potato and Pea Soup is simply delicious and goes great with my Samosas.  The richness of the coconut milk with my Homemade Curry Powder is fantastic and the chunks of potatoes and peas add the perfect touch.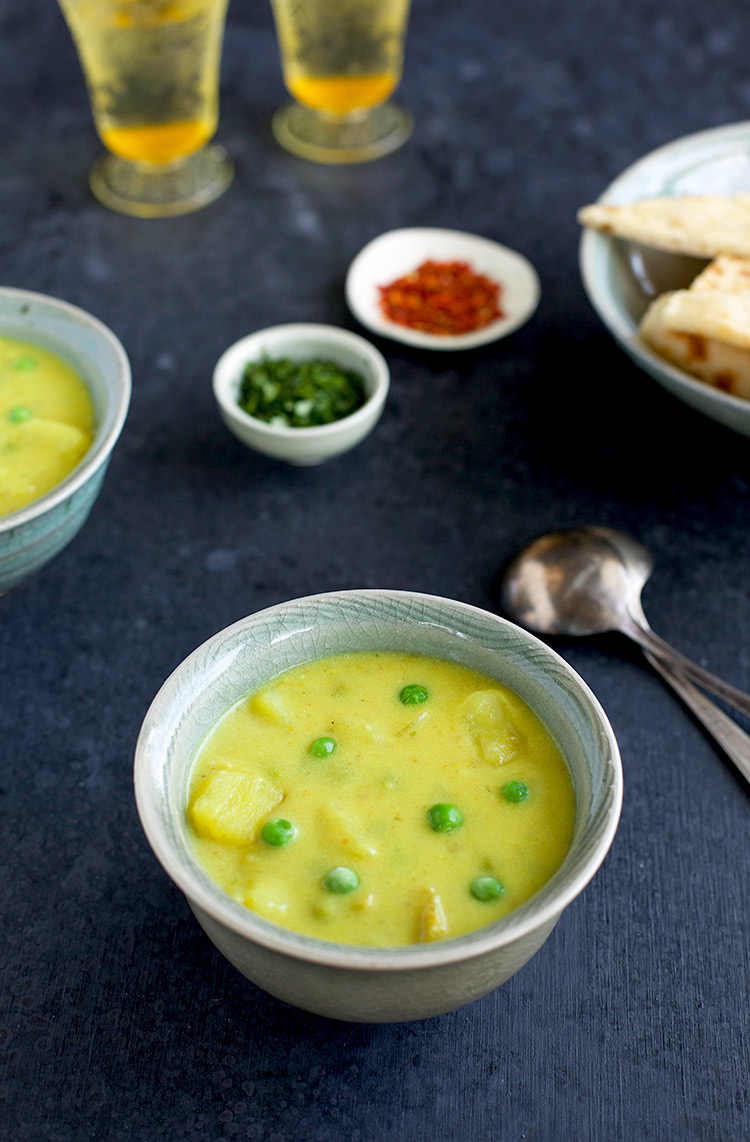 When I traveled through Thailand one of my favorite dishes was coconut soups, I couldn't get enough!  There were so many different kinds of coconut soups, some vegetarian and some with meat.  There were yellow, green, red curry or no curry coconut soups.  This is a yellow curry coconut soup that is nice and mellow.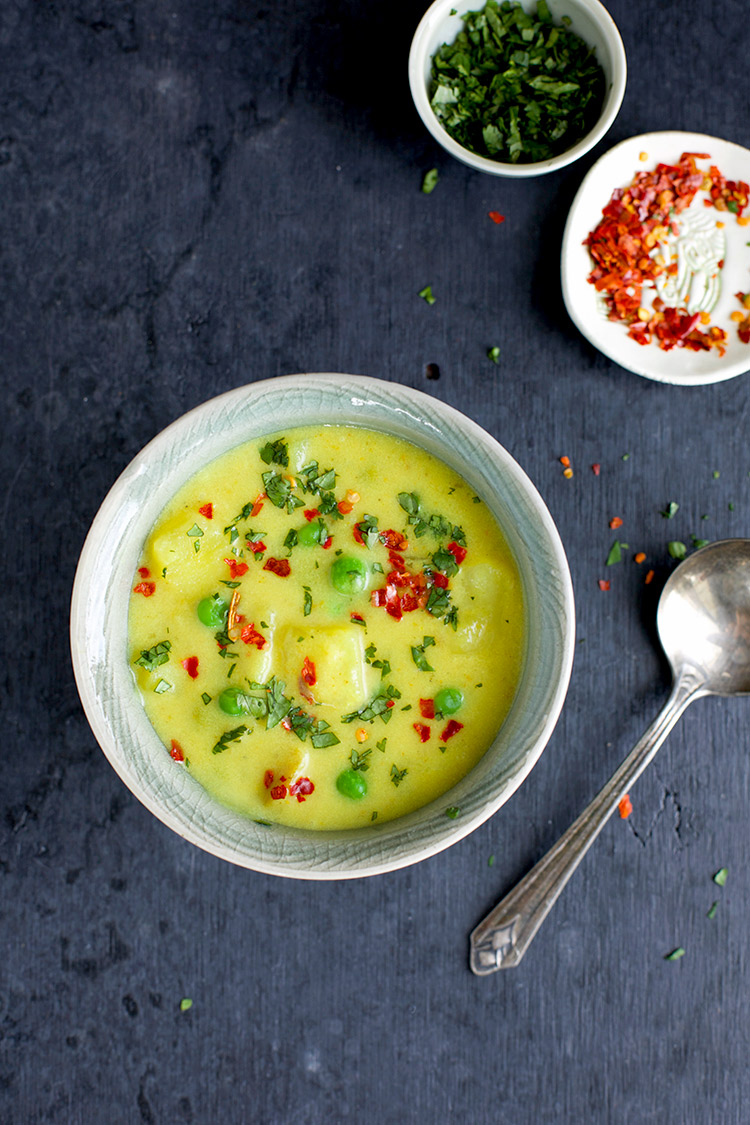 This curry goes nicely with a Chardonnay or a Dry Riesling.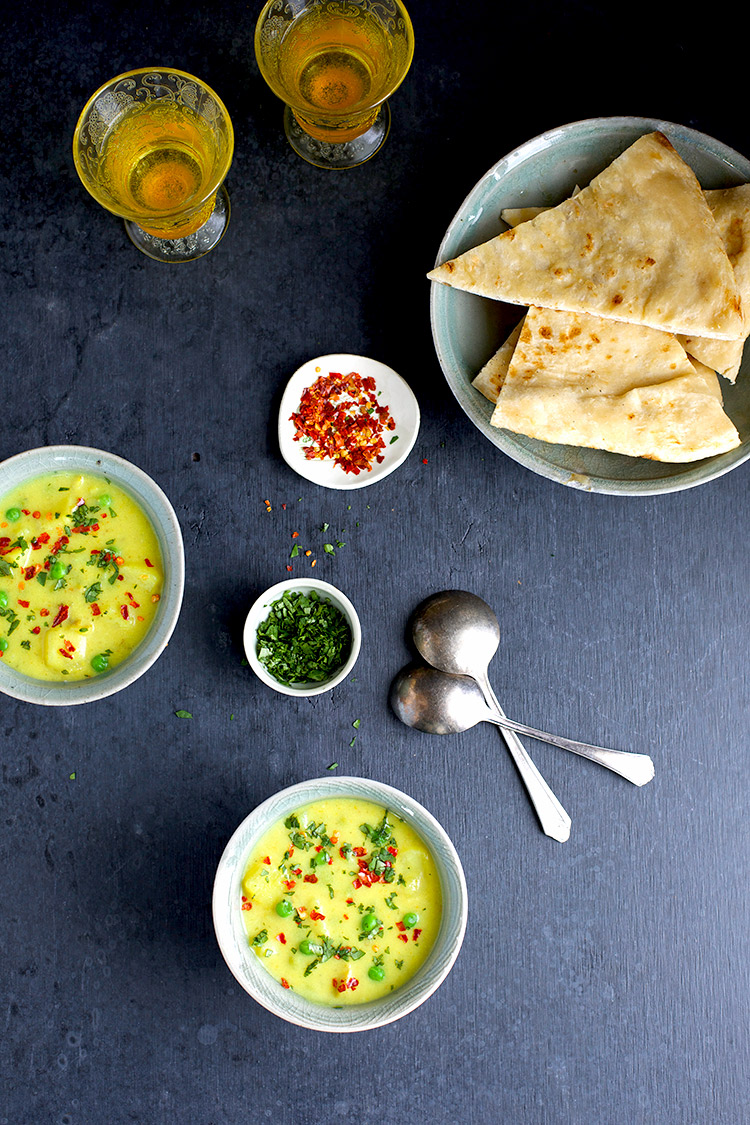 Coconut Curry Potato and Pea Soup Recipe:
 6 – 8 Servings
 3 Tablespoons Homemade Curry Powder or Simply Organic Curry
6 Large or 3 1/2 lb Yellow Potatoes i cut into 1/2 inch cubes
3 Tablespoons Coconut Oil
1/2 White Onion – diced
3 Garlic Cloves – minced
1/3 Cup Dry White Wine
2 Vegetable Bouillon Cubes – unsalted
6 Cups Filtered Water
2 Tablespoons Sea Salt or to taste
2 Cans Full Fat Coconut Milk
1 Bag Frozen Petite Peas
Instructions:
Start by making the Homemade Curry Powder,  while the herbs are cooling, dice the onions into small pieces.
Add the coconut oil and onions to a large soup pot and saute the onions for about 5 minutes.   Next, add the garlic and cook until the garlic just starts to brown.
Add the curry powder, bouillon cubes and wine then reduce to a syrupy consistency. Set aside.
Add the potatoes, water and salt into the pot.  Bring to a boil on high heat, then reduce heat to medium-low, scoop off the starch and simmer uncovered for about 15 – 20 minutes or until tender.
Turn to low and add the coconut milk and peas.
You can leave it chunky or puree everything except the peas and add them after.