This is a very hot tomato style hot sauce packed full of flavor and depth.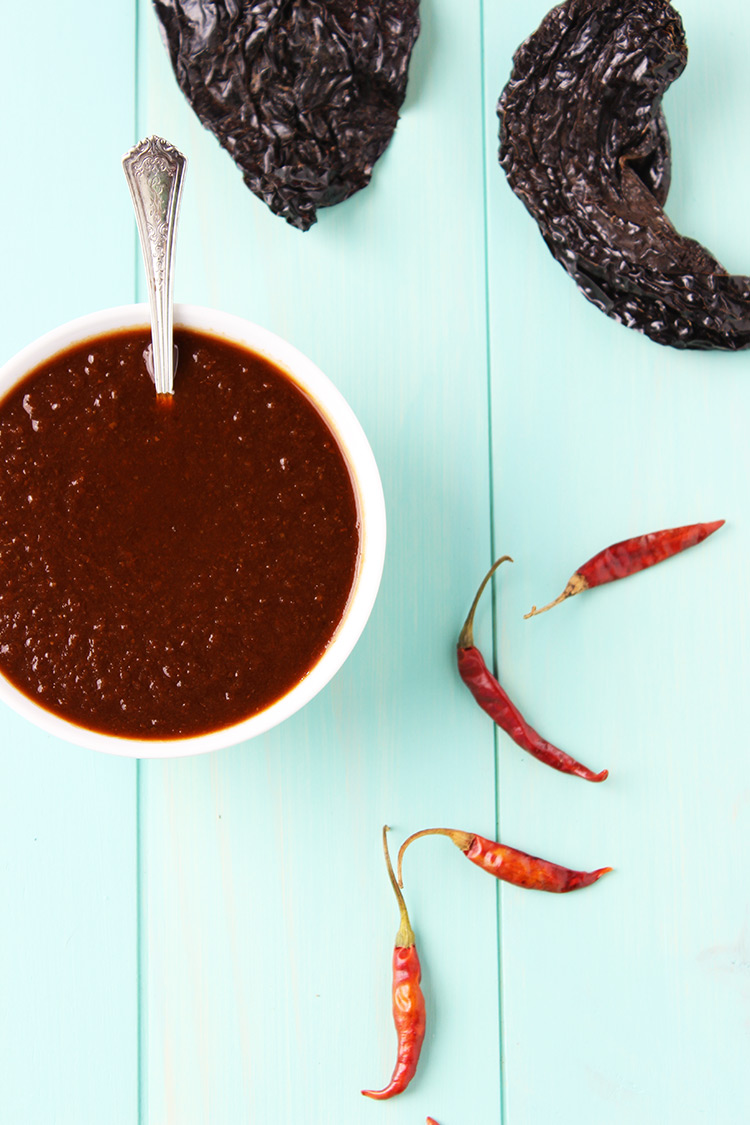 Put peppers and onions in water and bring to a boil
While waiting for water to boil core the tomatoes
When water starts boiling drop tomatoes into water for about 1 minute or until the skins crack
Turn off water and remove tomatoes, let cool then peel off the skin and put into food processor
Remove stem from both peppers and remove seeds from theancho chilies
Put everything else into the food processor and puree for about 2 minutes
Pour into a fine mesh colander and push thru with a rubber spatula.
 Scrape the outside of the colander as well to get as much as possible.  Pour into a container and store in the fridge.
Recipe – Makes 4 to 5 Cups
5 Large Tomatoes
1/2 White Onion
1/4 Red Onion
18 Arbol Chiles
2 Large or 3 Small Ancho Chiles
2 Cloves Garlic
1 Tablespoon Olive Oil
1 Tablespoon White Wine Vinegar
1 Teaspoon Mexican Or Regular Fresh Oregano
1/4 Teaspoon Cumin
1 Tablespoon Sea Salt
If you like it thinner add 1/4 Cup Filtered Water
Other posts