This Homemade Curry Powder is subtly spicy but you can adjust it by the amount of chili pepper you add.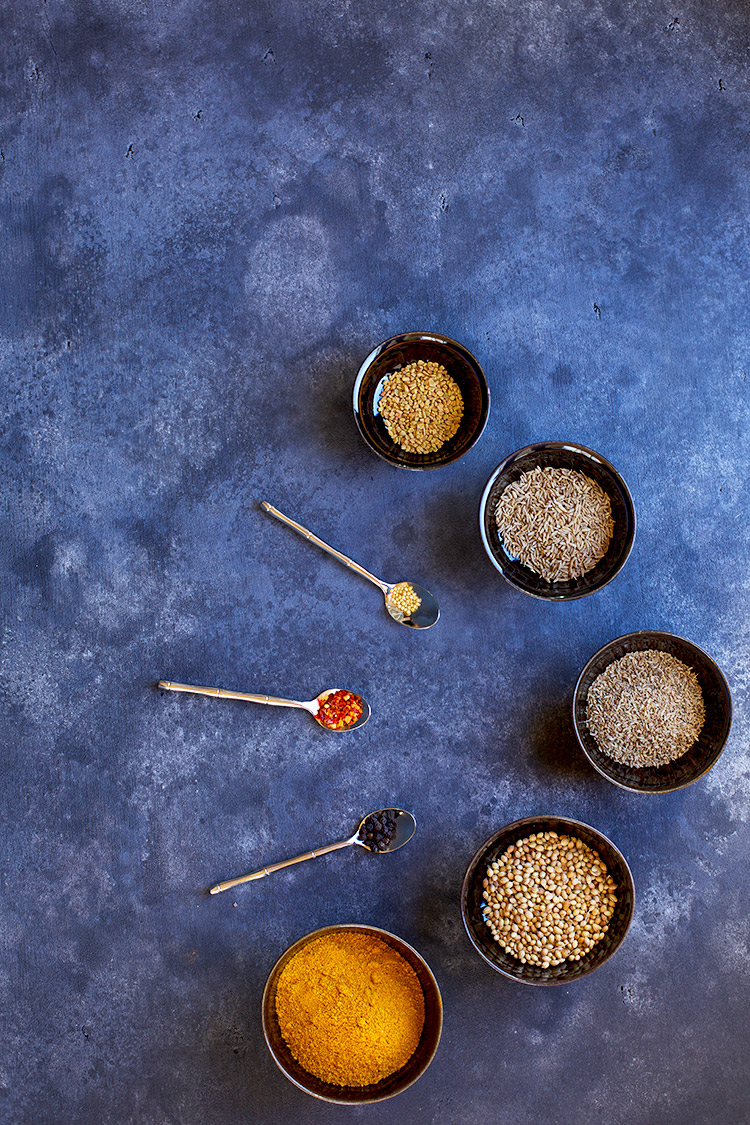 There are a variety of different curry powders out there in the world from a simple 3 spice curry all the way up to 18.   The base for all curry powder consists of turmeric, coriander and cumin.  I created this one with spices I like the best and it came out spectacularly!  What spices would you put in your homemade curry powder?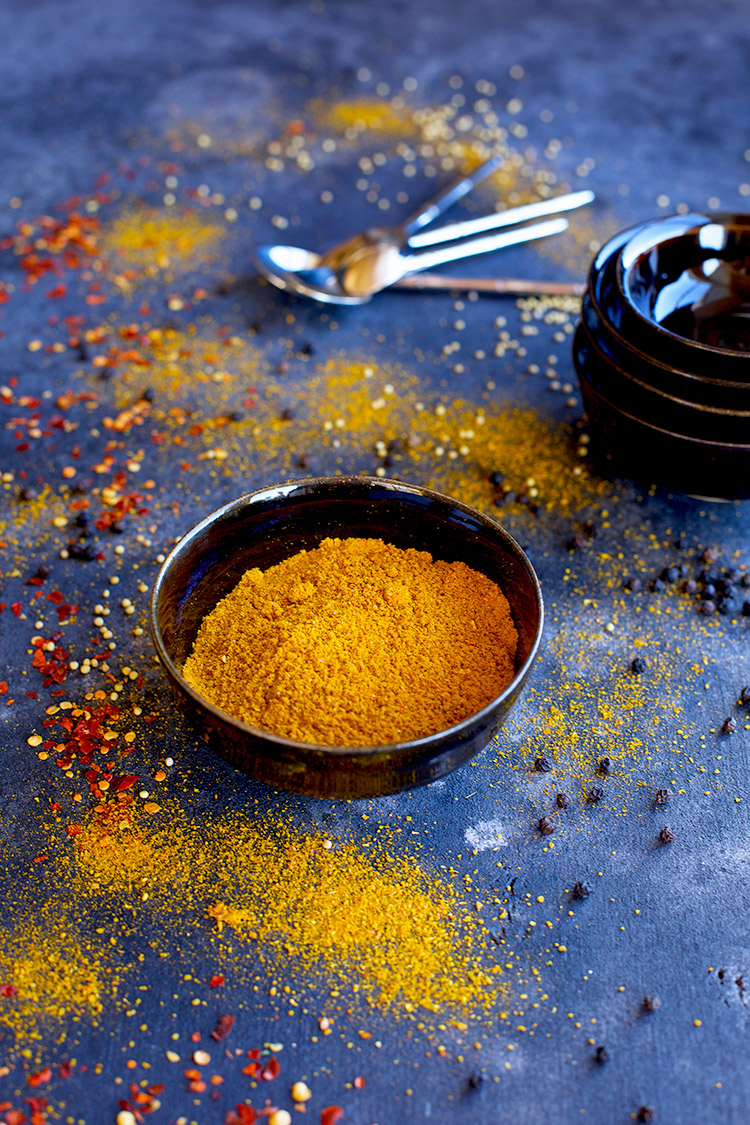 Homemade Curry Powder
Recipe: Approx. 1/4 cup + 2 tablespoons
2 Tablespoons Turmeric Powder
2 Tablespoons Coriander Seeds
1 Tablespoon Cumin Seeds
2 Teaspoons Fenugreek Seeds
2 Teaspoons Chili Pepper Flakes
1 Teaspoon Fennel Seeds
1 Teaspoon Yellow Mustard Seeds
1/2 Teaspoon Black Peppercorn
Instructions:
Put everything in a saute pan except the turmeric powder on medium-high heat and stir for 8 – 10 minute.
When it becomes very fragrant add the turmeric powder for 30 seconds.
 Remove from heat and cool.  Transfer to spice grinder (I used my coffee grinder) and grind to a fine powder.  It is ready to use.