I love the way artichoke and chive flavors meld so well together in this particular pesto!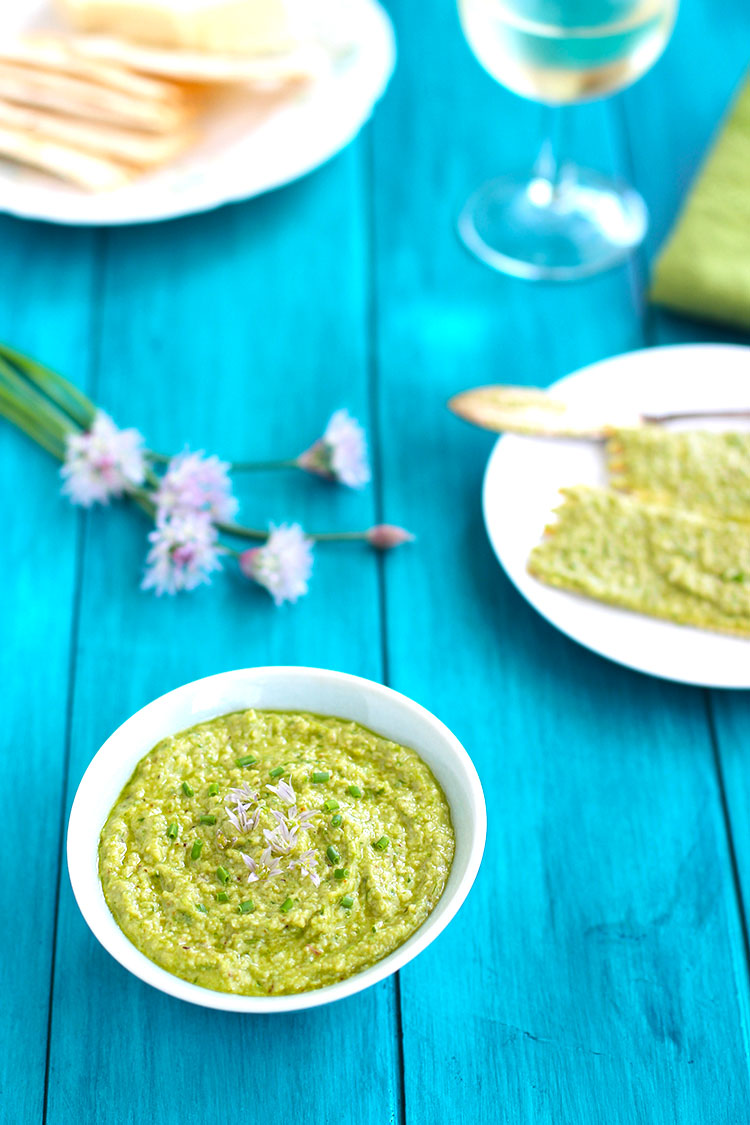 I had leftover artichokes so I cooked them up and made this delightful pesto.  I love to add pesto to salads, they add so much flavor and a little bit of creaminess. I like how I can use the chive flowers as a pretty garnish as well.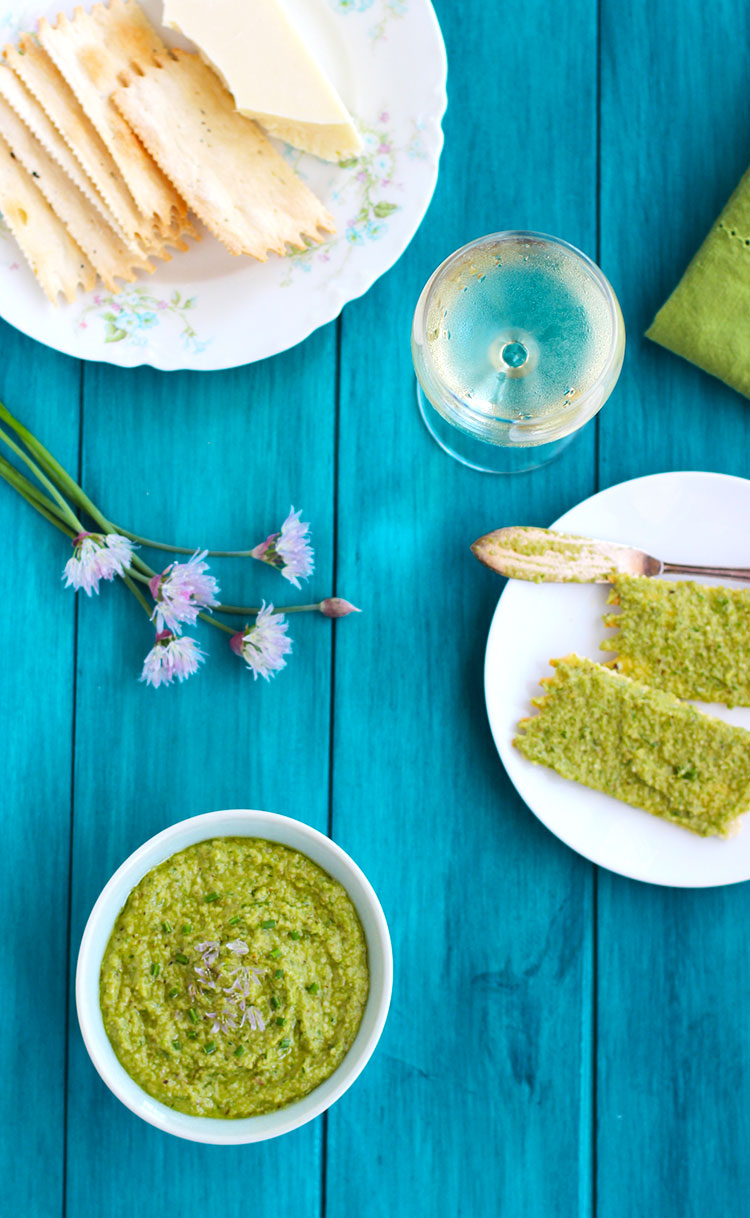 Serve with a dry white wine like a Sauvignon Blanc, Ruada, White Rioja or a bubbly like a nice Cava or Prosecco.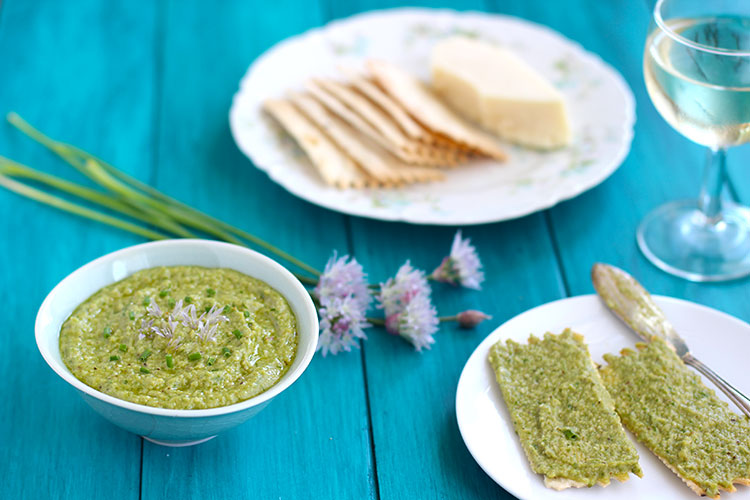 Recipe: Approx. 3 1/2 Cups
2 Artichoke Hearts
1 Cup Fresh Chives
1 Cup Aged Asiago Cheese
3/4 Cup Raw Walnuts
3/4 Cup Extra Virgin Olive Oil
2 Tablespoons Fresh Squeezed Lemon Juice
2 Cloves Garlic
1/2 Teaspoon Sea Salt
Instructions:
Cut the stem of the artichoke off.  Place them in a large pot of boiling water and place a wet towel on top to keep them wet and immersed during cooking.
 Boil for about 35 – 50 minutes, depending on the size. Don't cover or they can become bitter.  Test a leaf to see if it's ready, it should pull out easily. You don't want to over cook.  Pull out of the water and turn upside down to drain any excess water.  Enjoy the leaves for your lunch : )
While artichokes are cooking, cut the chives in to 1 inch pieces to measure, grate the Asiago in to fine shreds, squeeze the lemon, and peel the garlic.  Measure out all ingredients and put in the food processor or blender.  Cool the artichokes and remove leaves and scrape away the hairy part.  Add the hearts to the rest of the ingredients and puree to desired consistency.
Health Benefits:  Artichokes are a rich source of dietary fiber, which is great for the colon and heart. The bitter compounds contribute to cholesterol reduction in the blood. They contain good amounts of anti-oxidant vitamin-C and other anti-oxidants that protect the body from harmful free radical. It is also rich in B-complex group. They are one of the vegetable sources of vitamin K that is good for bone and brain health. Artichokes have a powerful liver protectant called flavonoid silymarin making it a powerful detoxifier. Chives contain flavonoid anti-oxidants, plant fiber, minerals, and vitamins.  It is one of the richest sources of vitamin K, rich in vitamin C and is really high in vitamin A. It reduces cholesterol production in the liver and helps decrease the risk of coronary artery disease.  It also helps maintaining bone mineral density. Other Posts