These falafels are simply outstanding!  What I really love about these and my plain falafels are that they are perfectly moist on the inside and full of flavor.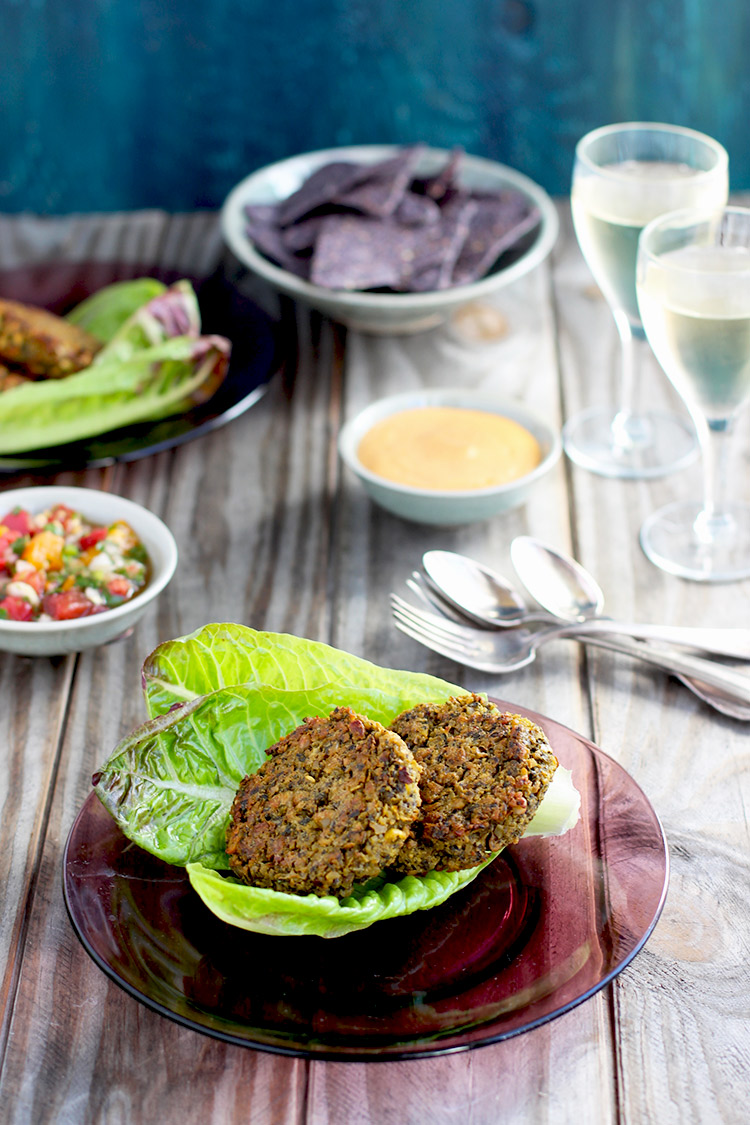 Robby and I eat a lot of falafels.  They are one of our favorite meals because it is so versatile and vegan, unless of course, you add the tzatziki or jack cheese to it.
 Robby likes it in a pita and I like it as a salad.  They are even good the next day.  I just put them in the toaster oven and add some diced tomatoes on the side of the baking sheet to heat up as well then top the falafels with them.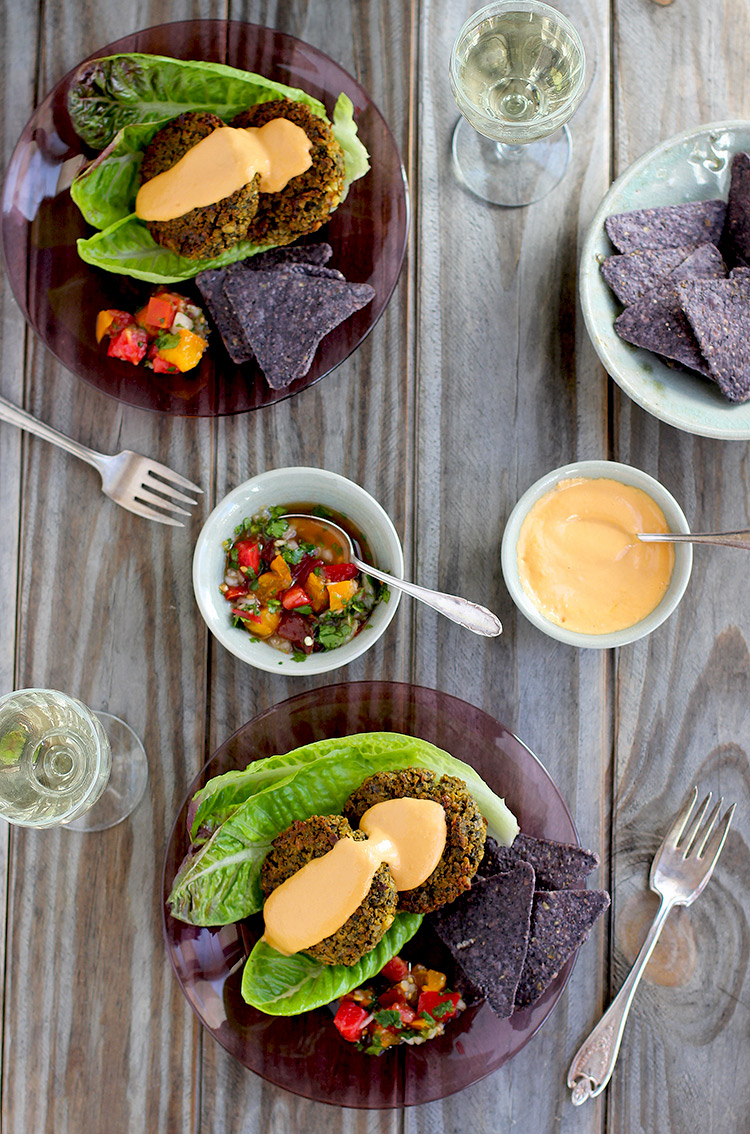 Serve with a glass of white Rioja, Sauvignon Blanc, Cava or a Mexican beer.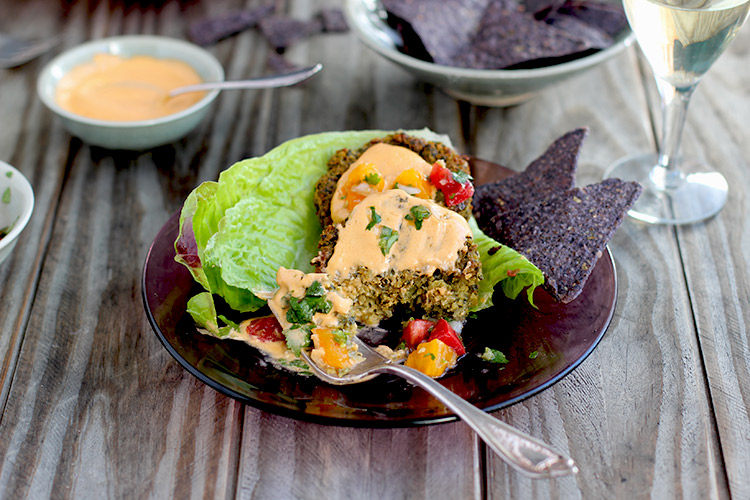 Recipe: 10 – 12 patties
1 Cup Dried Garbanzo Beans (2 Cups Soaked)
1/2 Red Onion
1 Shallot
3 Cloves Garlic
1 Jalapeño
2 Small Roasted Poblano Pepper – dried with paper towel
1 Cup Chopped Kale
1 Cup Cilantro
1/2 Cup Garbanzo Bean Flour
1 Tablespoon Fresh Squeezed Lime Juice
1 Teaspoon Paprika
1/2 Teaspoon  Chili Flakes
1/2 Teaspoon Cumin
1 1/2 Teaspoon Sea Salt
2 Tablespoons Extra Virgin Olive Oil
Serving options:
Pita
Lettuce
Kale
Blue corn chips
Jack cheese
Instructions:
Soak the garbanzo beans over night for at least 12 hours, rinse and set aside
In a food processor mince the onion, shallot, garlic, jalapeño, lime juice and spices, scrape the edges one time and pulse a few times
Add the cilantro, kale, poblano and half the garbanzo beans and pulse about 15 times, you want it a bit chunky
Add the flour and the rest of the garbanzo beans and pulse a few more times making sure to incorporate all the flour and leaving it with small pieces of garbanzo beans
Put in the refrigerator for at least 15 minutes
Put some parchment paper on a baking sheet
Pre heat oven to 375
Form into golf ball size balls and press flat to form a disc and place them on the baking sheet.  Brush each one with olive oil using a pastry brush or carefully rub on with your fingers.  Then with a spatula carefully flip them over and do the same to the other side
Bake for 15 minutes then flip over for 15 more minutes or until golden
Health Benefits:
Garbanzo beans are are super high in protein and extremely high in fiber, just one cup provides 50% of the Daily Value.  Because of the fiber they are great for your heart, lowering blood cholesterol levels and the risk of heart attack as well as help prevent constipation and digestive disorders.  Just one cup provides 84.5% of the daily value of manganese, which is a antioxidant that acts as a monitor of the free radicals in the body.  If you are low in energy the high iron content will help and will transports oxygen from the lungs to all the cells in the body.  They also help to balance blood sugar levels while providing steady, slow-burning energy. Garbanzo beans are helpful for weight loss as they keep you full longer.
Other posts