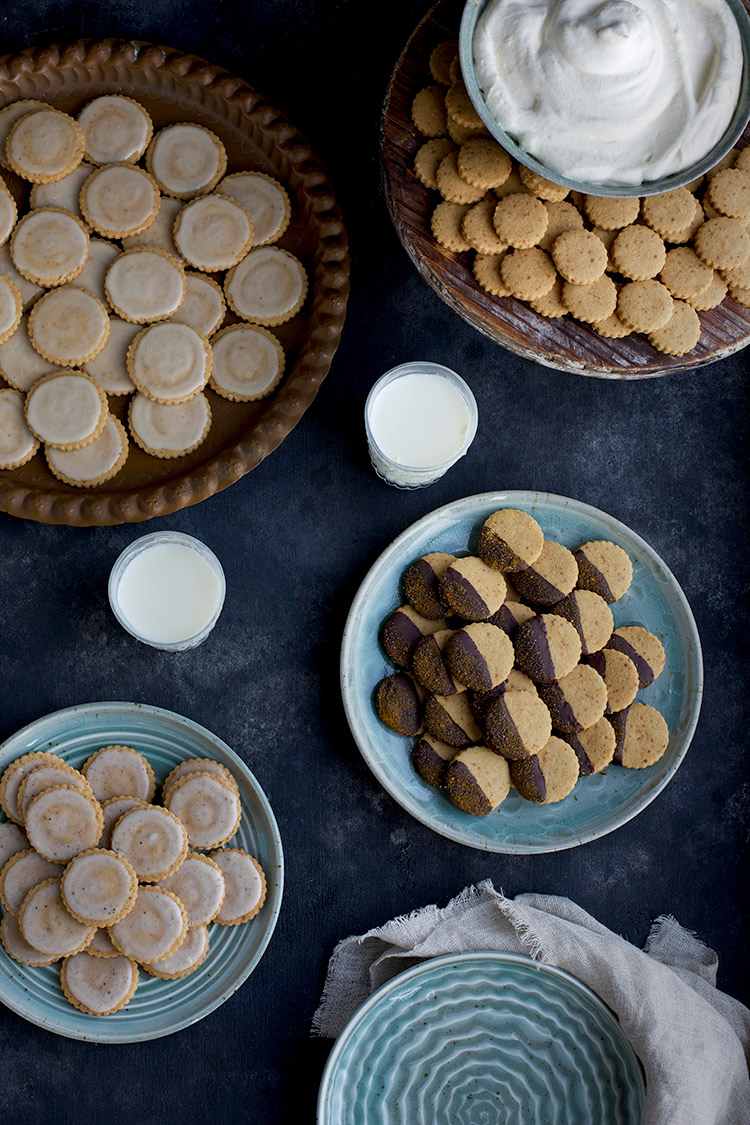 I developed four varieties of shortbread cookie recipes to help spread the holiday cookie cheer!  Two are almond flavored, one of the almond flavored cookies is topped with a ginger glaze and the other is dipped in bittersweet chocolate and turmeric sugar.  The other two cookies incorporate the same spices used in a standard pumpkin pie filling.  I glazed one of the pumpkin spiced cookies in a subtle clove glaze and I left the other one plain with the idea of dipping them in a freshly made vanilla bean whipped cream.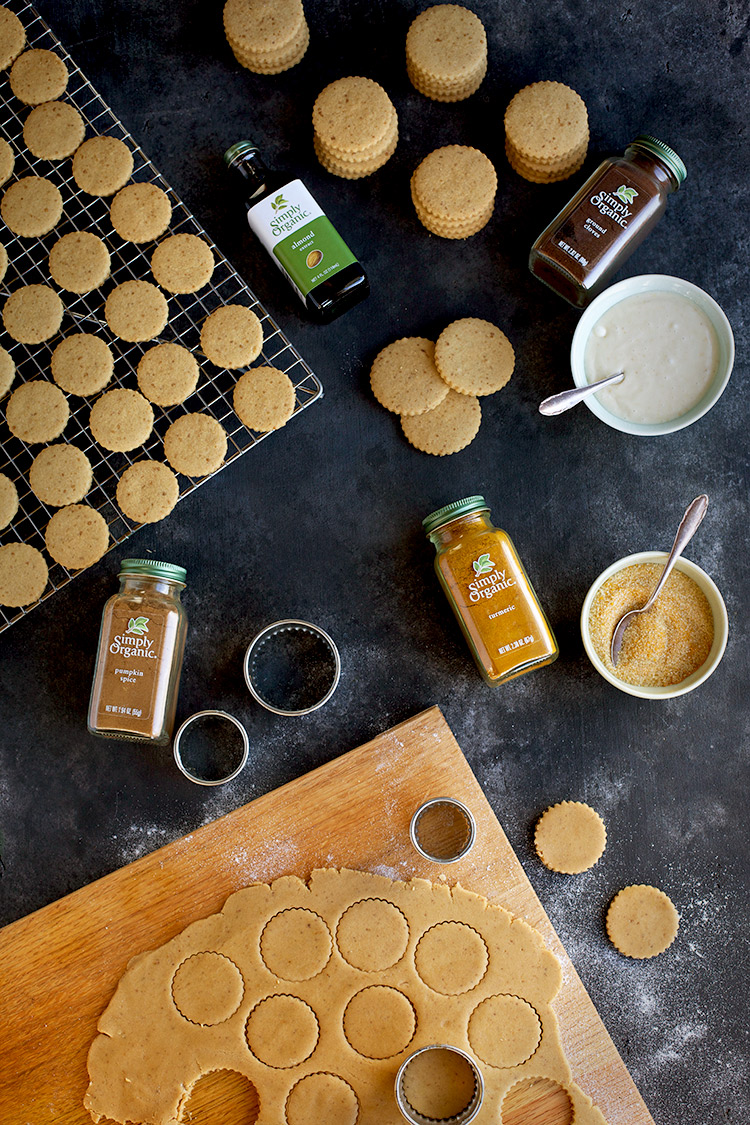 I have been obsessed with cookies for as long as I can remember and shortbread has always been one of my all time favorites.  I developed these cookies to be more on the healthy side by omitting refined sugar and white flour.  I used coconut sugar and three different varieties of flour but trust me, it doesn't compromise the flavor or texture in the least.  I adapted these recipes from my classic shortbread recipe, which you can substitute for this recipe if you prefer.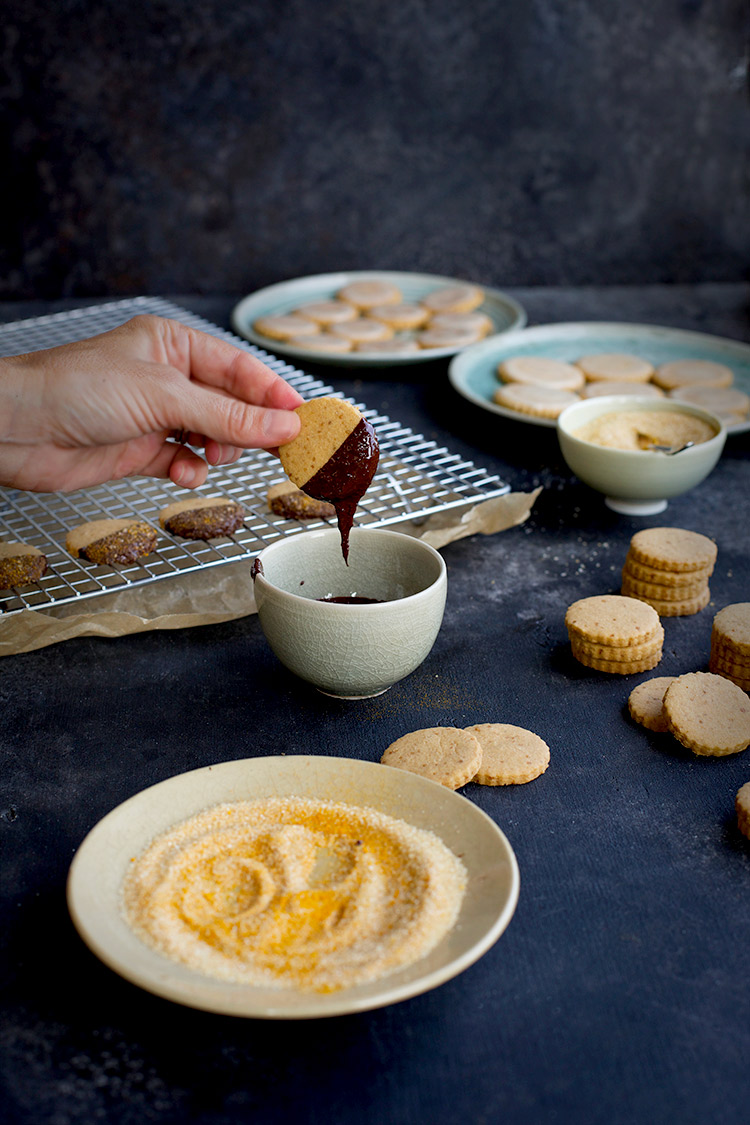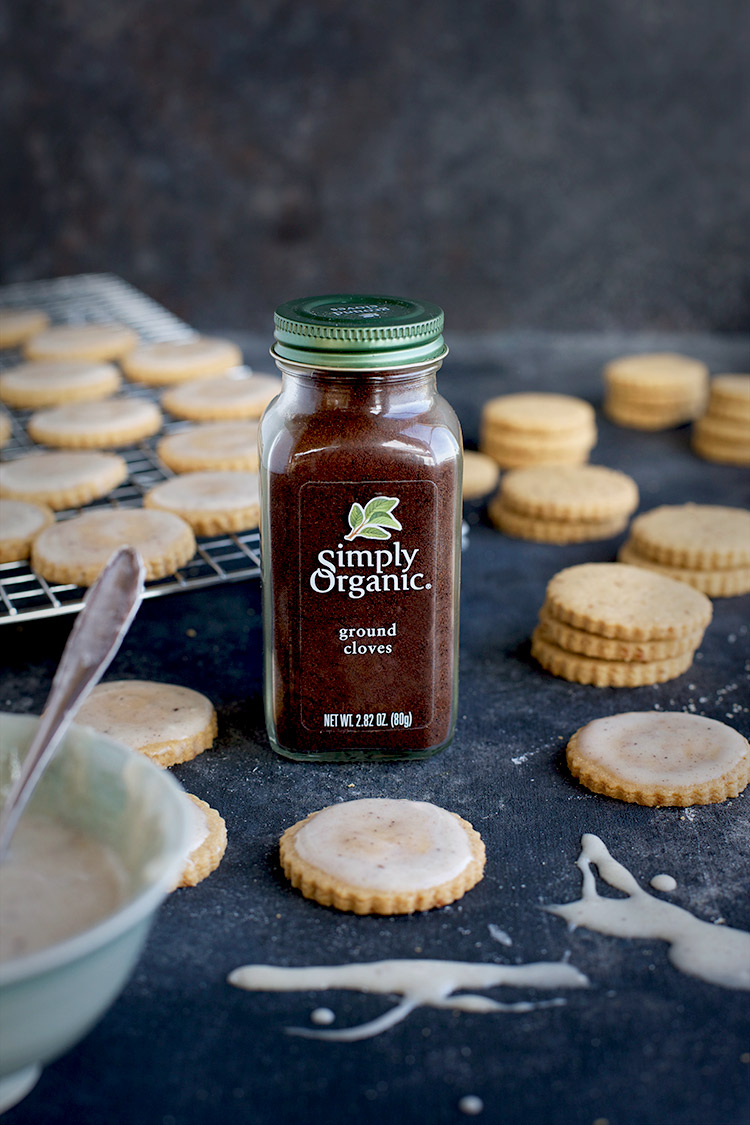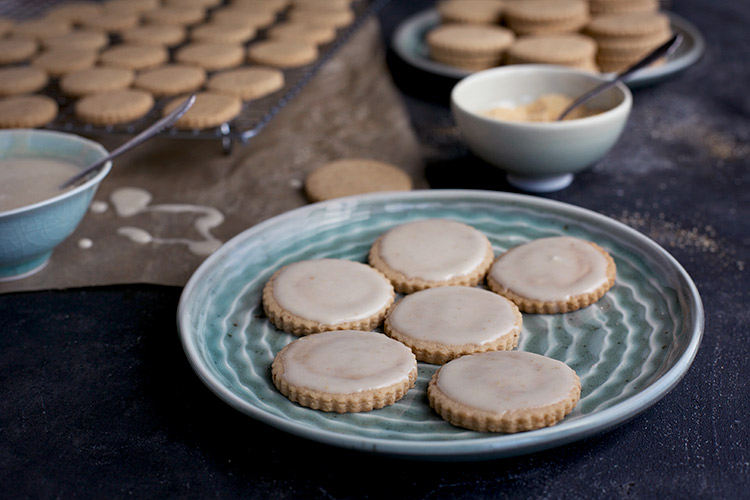 I can't even begin to tell you how thrilled I am to be collaborating with Simply Organic to help celebrate Thursday Moments by hosting a spectacular cookie party!
 With all the craziness of the holidays, it is important to take a break now and then so that you can rejuvenate and uplift yourself.  It's Simply Organic's mission to inspire us all to celebrate with our friends and family by sharing #ThursdayMoments together.  This could be anything from a wine and appetizer party to a movie night or a cookie party like this one.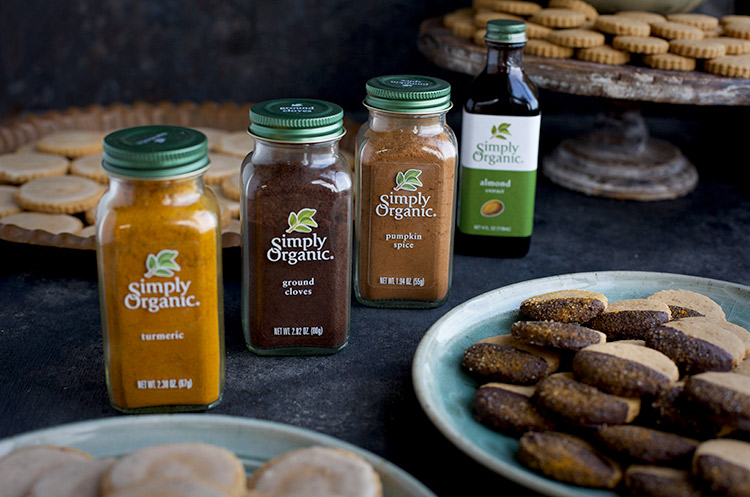 The best part about collaborating with Simply Organic is that they have been my all time favorite spice brand for many years.  I have found their spices to be of the utmost quality in freshest and flavor.  I also adore their packaging because it's so simple and clean.  You now have the opportunity to win Simply Organic brand spices and other prizes by signing up for their ultimate #ThursdayMoments giveaway.  Click here to enter.
Shortbread Cookie Recipes:
Almond Shortbread with Ginger Glaze
Almond Shortbread with Bittersweet Chocolate and Turmeric Sugar
Pumpkin Pie Spice Shortbread with Clove Icing Sugar
Pumpkin Pie Spice Shortbread with Vanilla Bean Whipped Cream
*Note – I used all organic ingredients
Almond Recipe – Approx. 40 – 50 medium size cookies
 2 Sticks Salted Butter – room temperature
3/4 Cup Coconut Sugar
2 Teaspoons Almond Extract
1 Cup Whole Wheat Pastry Flour
3/4 Cup White Rice Flour
3/4 Cup Millet Flour
Pinch of Sea Salt
Pumpkin Spice Recipe – Approx. 40 – 50 medium size cookies
2 Sticks Salted Butter – room temperature
3/4 Cup Coconut Sugar
1 Cup Whole Wheat Pastry Flour
3/4 Cup White Rice Flour
3/4 Cup Millet Flour
Pinch of Sea Salt
1 Teaspoon Pumpkin Spice
Cookie Dough Instructions:
Cream butter, sugar (almond extract for almond shortbread) and a pinch of salt in food processor or mixer until creamy.   Mix together all the flour (pumpkin spice for spiced shortbread) and mixed well then add to the butter mix and mix together very well.
Pour dough onto a flat surface, you can either form with your hands or dump onto plastic wrap and use that to press together.
Form dough into a flat disk. Refrigerate for 15 to 30 minutes.
Pre-heat oven to 350 degrees.
Sprinkle a little rice flour on top and roll out dough about 1/4 inch thick.  You can also roll the dough in between two sheets of parchment paper and stick into the refrigerator or 15 minutes.   This makes the cookies easier to transfer without smooshing them.
With the cookie cutters of your choice, cut and place cookies on a parchment lined baking sheet.
  Baking time depends on the size of the cookies and where you live.  The smallest ones took 8 – 9 minutes and the medium took 9 – 11 minutes.  Make sure to keep an eye on them, pull them out of the oven before the edges turn golden brown, the bottom should only be slightly golden.  For normal size cookies, I have found that 10 minutes is perfect.
Be careful when transferring to a cooling rack, they are fragile until cooled.
*Notes –  It will depend on you cookie cutter size and how thick you roll out the dough that will really determine how many cookies you will have. 
Cookie Decor Recipes:
Clove Glaze
Ginger Glaze
Chocolate/turmeric
Vanilla Bean Whip Cream
Cookie Decor Instructions:
Glazes
In two small bowls, mix together the ingredients for each glaze recipe.  Drop about 1/4 to a 1/2 teaspoon on a cookie and swirl it around with your finger in a circle until it covers the cookie.  Repeat with the rest and place on a cooling rack to harden.
Chocolate/turmeric
In a small double boiler or a glass bowl fit snug over a small saucepan of water and melt the chocolate on medium-low heat until completely melted.  (Make sure no water gets into the chocolate or it will seize up!) Mix together the sugar and turmeric powder and spread out on a plate.  I added an extra sprinkle of turmeric powder on top of the plated sugar for a little extra color.
Pour the chocolate into the smallest bowl you have so you have the depth to dip the cookies in.  Dip half the cookie in the chocolate and scrape the excess off on the edge of the bowl.  Dip the chocolate end into the turmeric sugar and place on a cooling rack to harden.
Vanilla Bean Whip Cream
 In a mixer bowl, add the cream and sugar.  Cut a vanilla bean in half then cut a slit lengthwise and scrape out the tiny vanilla bean seeds and add to the cream. Turn on the mixer to medium-high speed until soft peaks form.  It will take a while but then it happens all of a sudden so you really need to keep an eye on it.  Pour into a bowl and serve alongside the plain pumpkin spice cookies.