This Gazpacho has just the right balance of salty, spicy and sweetness.  The Mint Chèvre Pesto adds such a great touch and enhances the flavor of the soup.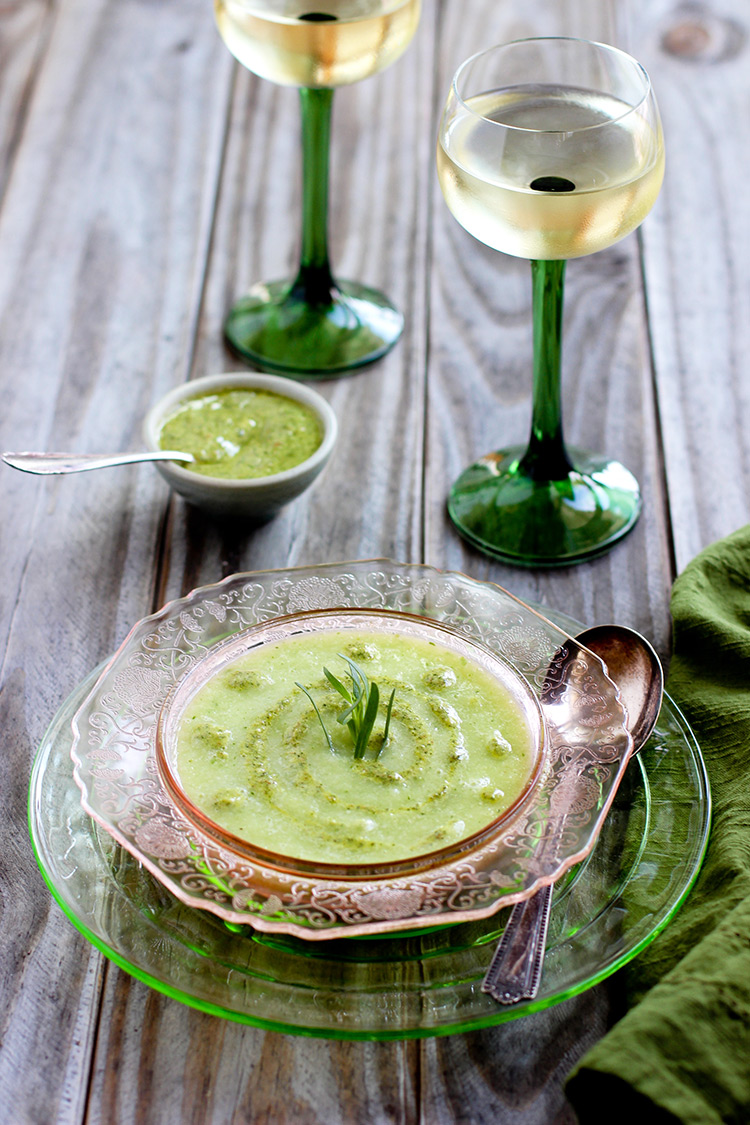 I love this soup on a hot sunny day!  We have been having a lot of really nice days lately, so I thought it was the perfect time to make a chilled soup.  I prefer to leave the seeds in the jalapeno which adds a nice contrast to this chilled slightly sweet soup.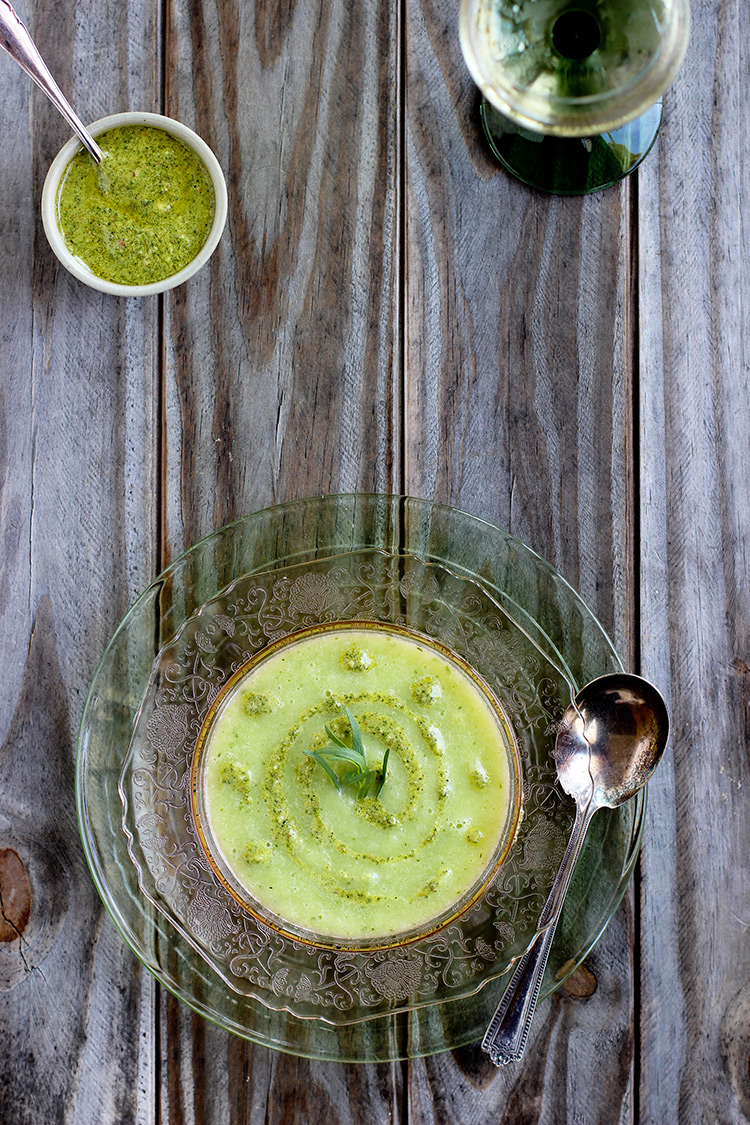 This soup goes great with a sparkling wine, like a Cave, Prosecco, Txakoli or Champagne.  It also goes with a crisp Sauvignon Blanc or with Ang's  Kiwi Honeydew Sangria.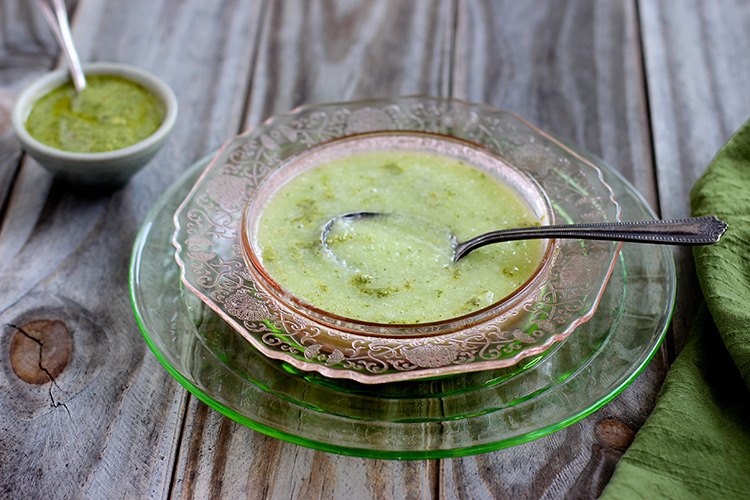 Recipe: 4 – 6 Servings
Mint Chèvre Pesto (for full batch click here)
1/4 Cups Fresh Mint
1 Tablespoon Chèvre Cheese
1 Tablespoon Raw Almonds
3 1/2 Tablespoon Extra Virgin Olive Oil
1/2 Teaspoon Fresh Squeezed Lemon Juice
1/4 Teaspoon Clove Garlic – minced
Pinch Sea Salt
Soup
2 Shallots or a 1/4 cup
1 Garlic Clove
1 Tablespoon Extra Virgin Olive Oil
1/4 Cup Dry White Wine
1 Honeydew Melon (about 3 1/2 cups)
1 Large or 2 Small Cucumber (2 cups)
1 Tablespoon Fresh Tarragon
1Tablespoon Fresh Squeezed lemon Juice
1 Jalapeño
Instructions:
Make the Mint Chevre Pesto
Mince and saute shallots and garlic with the olive oil on medium-low heat until the onions are translucent and the garlic has started to brown. Add the wine and reduce to a syrup and set aside to cool
Cut the melon in half, scoop out the seeds and scoop out the flesh.  Measure and add the flesh to the food processor
Peel the cucumber, scoop out the seeds and cut into 1 inch chunks. Measure and add to the food processor
Pick the leaves off the tarragon sprigs, cut the stem off the jalapeno, cut into 1 inch chunks  (remove the seeds If you don't want it too spicy). Measure and add to the food processor
Add the lemon juice and puree the soup until smooth
 Drizzle the pesto over the finished soup (I add about 1 teaspoon per cup of soup)
Serve chilled or at room temperature
Other post