How do you like your Margarita?  On the rocks, with or without salt, frozen or with crushed ice?  Personally, I love a good simple three ingredient "Classic Lime Margarita" and I prefer mine shaken with ice, served on the rocks with salt!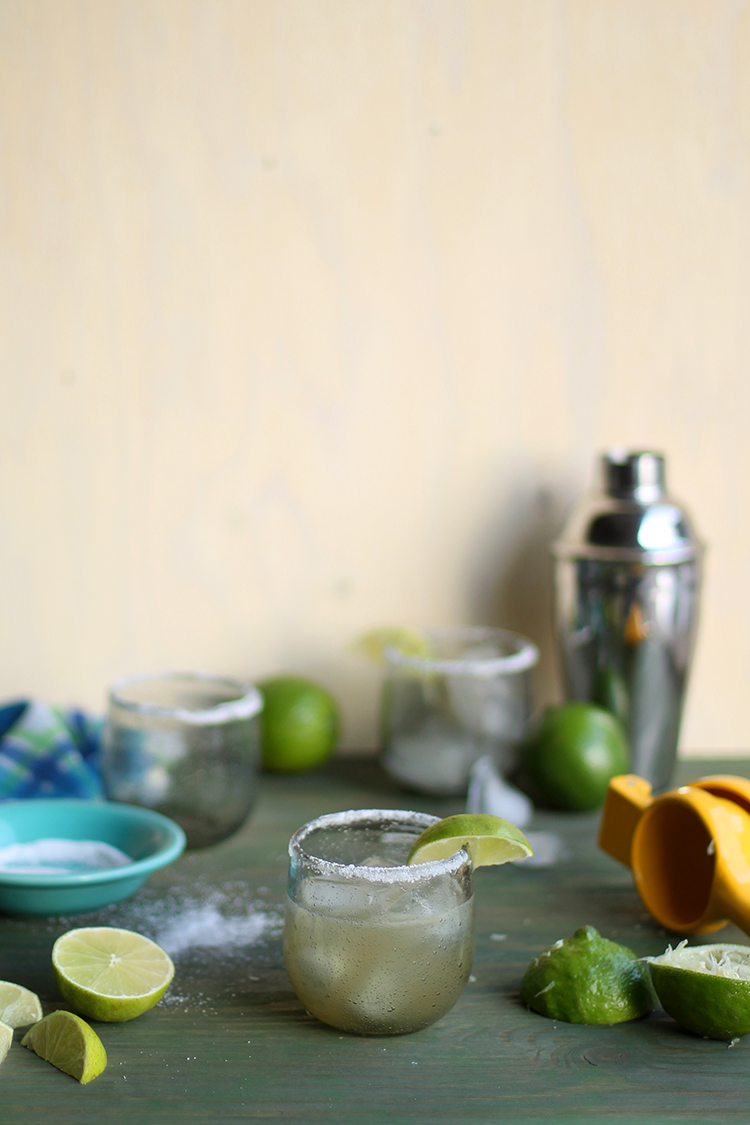 The citrus is here and it is a wonderful thing to make delicious drinks with.  Tequila is great with any of it, lemons, limes, grapefruit… I love using a reposado tequila in my margaritas, it adds another level of flavor to the drink.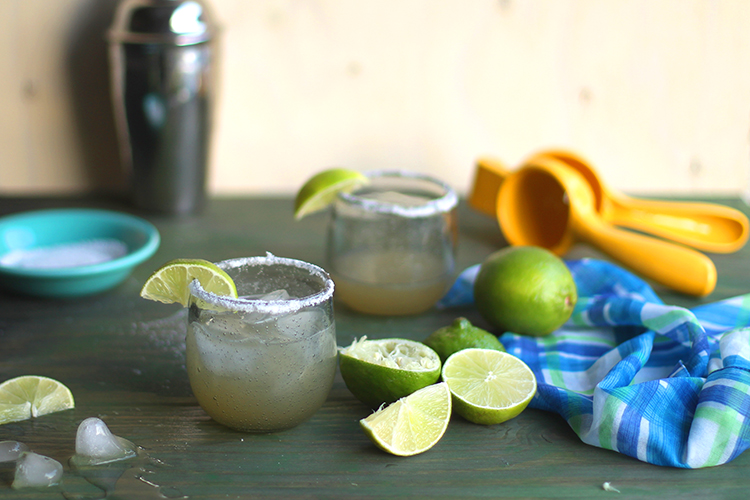 While I was shooting the photos for this cocktail today, there was a light breeze outside on my patio, it's 76 degrees and this cute little bee lands on my lime.
I have to share his cuteness.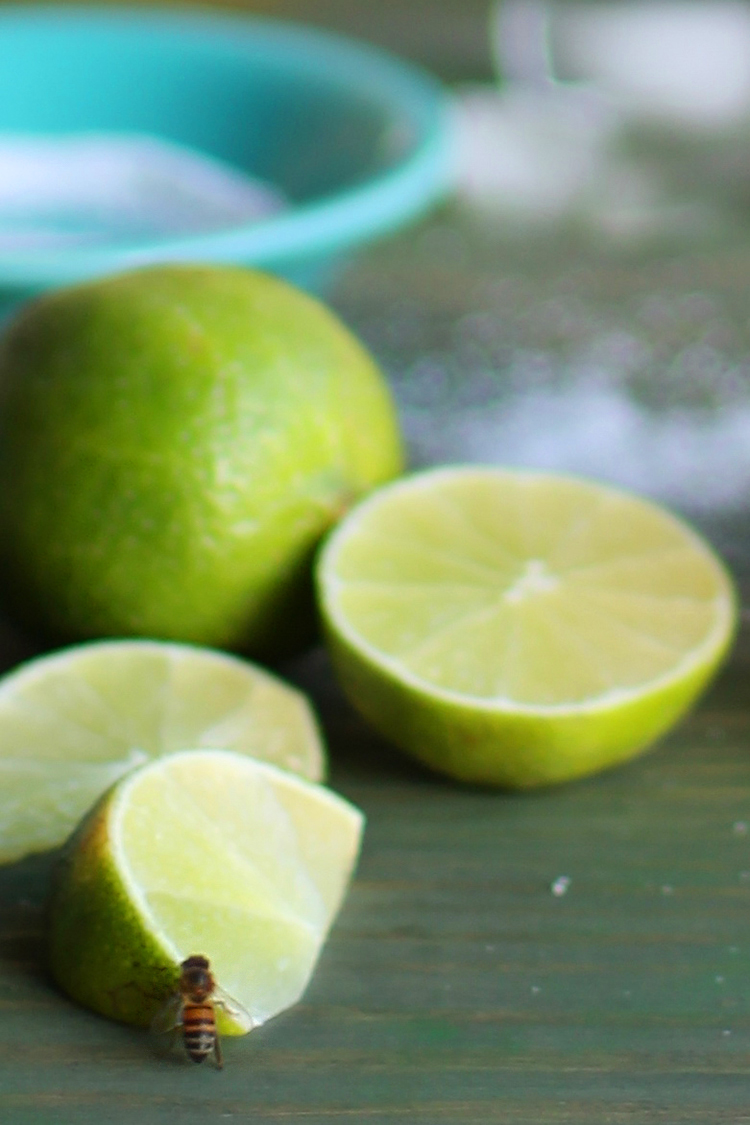 Recipe: Makes 1 Margarita
2 oz Reposado Tequila
1 oz Cointreu or Orange Ciracao
1 oz Fresh Squeezed Lime Juice
Profile: Classic/Fresh,Tart
Glass:  Margarita, Rocks, or a Fish Bowl
Garnish: Fresh Lime Wedge
Instructions: 
Measure all ingredients into shaker and shake for 6 seconds strain over fresh ice in your desired glass.
 Don't forget to salt your rim if you like it that way