This is a very velvety, unique and earthy pesto.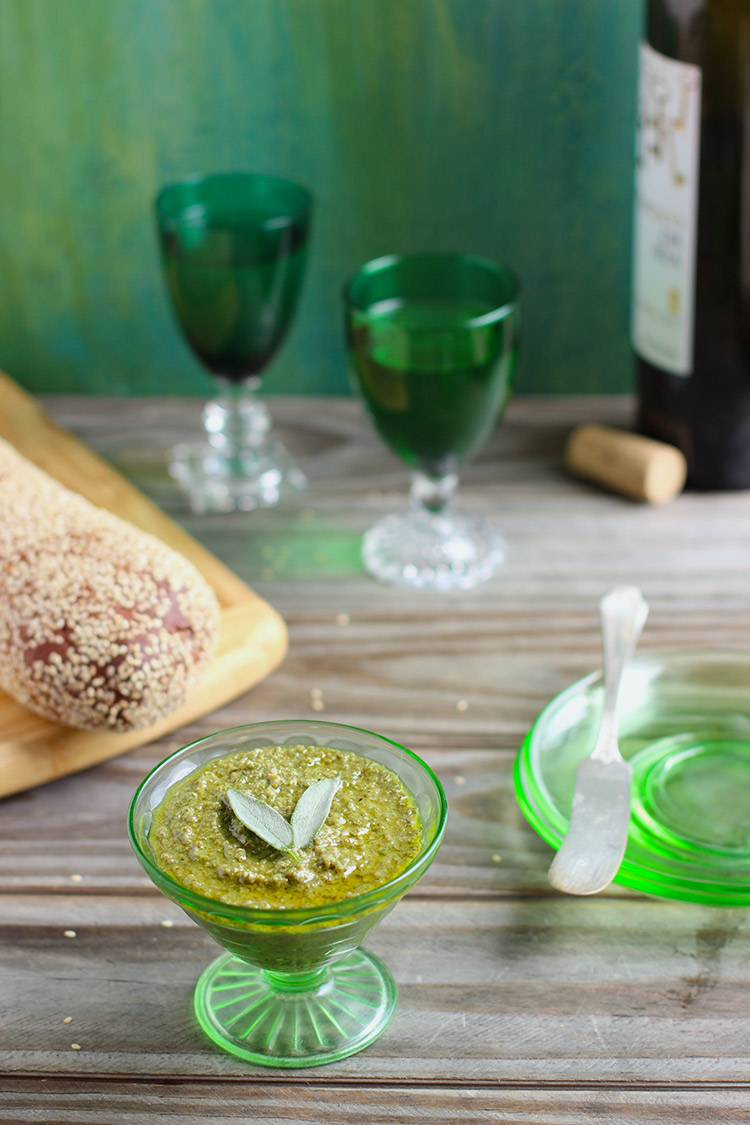 I thought this pesto would have a strong flavor but it is in fact very mild.  I love it on artisan bread topped with tomato and cheese, toasted or cold!  Yummmm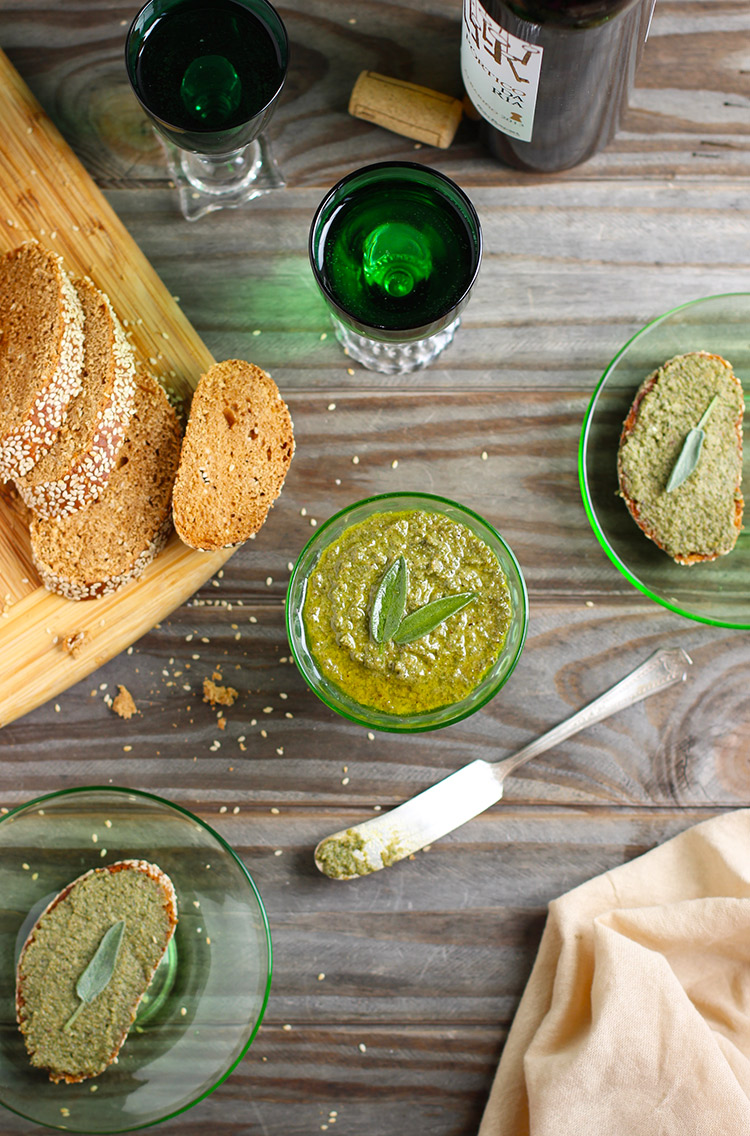 This goes great with an Albarino, Spanish Rueda, Spanish Rioja, Sauvignon Blanc, Rosé or a light Pinot Noir.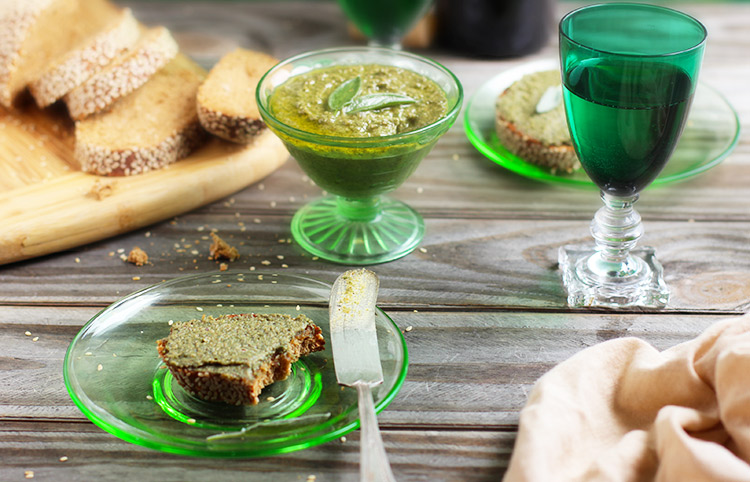 Recipe - Approx: 3 Cups
2 Cups Fresh Sage
1 1/2 Cup Toasted Walnuts
1 Cup Asiago Cheese
3/4 Cup Toasted Walnut Oil or to taste
1 – 2 Cloves Garlic
2 Tablespoons Fresh Lemon Juice
1/2 Teaspoons Sea Salt or to taste
Instructions:
Toast the walnuts.  While the walnuts are toasting, shred the cheese and pick the leaves off the sage stems then measure and add them to a food processor or blender along with the cheese, oil, garlic, lemon juice and salt.  When the walnuts are completely cool add and puree until desired texture
Health Benefits: Sage helps to enhances concentration, attention span and quickens the senses.  Its effects help deal with grief and depression.  It is useful for all types of bacterial infections.  Helps detoxify and cleanse the blood.  The herb reportedly restores color to gray or white hair.  It is also high in antioxidants. Sage is exceptionally rich source of several B-complex, it contains a very good amounts of vitamin A, beta-carotene, and C It is a rich sources of minerals like potassium, zinc, calcium, iron, manganese, copper, and magnesium *Those with epilepsy, high blood pressure, or kidney disease may be adversely affected by the thujone content and should avoid large doses of sage Other posts