This is a slightly sweet fig pesto made with a lovely creamy French goat cheese called Bucherondin de Chevre.  Bucherondin (boosh-rohn-din) comes from Sevre et Belle, a large, century-old dairy cooperative in the Poitou-Charentes region of France.  It taste like a cross between chevre and brie cheese.
It is a great cheese to serve on a holiday cheese platter along with this pesto.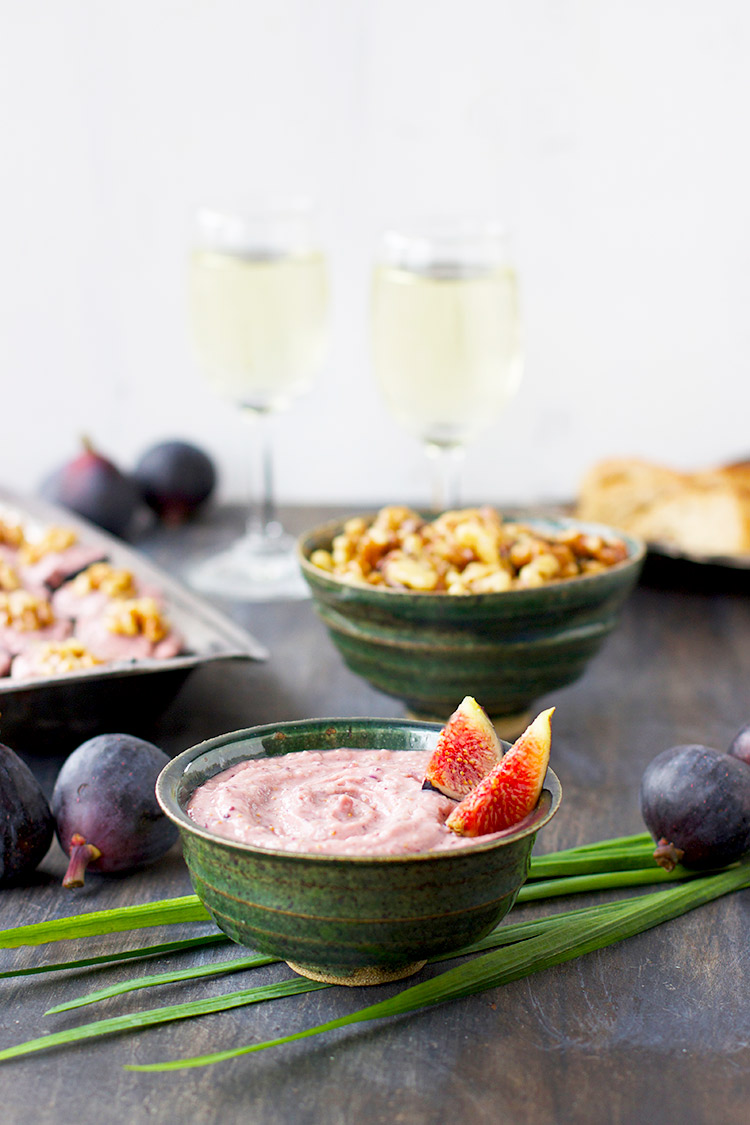 My friend Allison turned me on to Bucherondin de Chevre. She served it by putting a small piece on top of a half of fresh fig and  sprinkled it with chives.  That's where I got the idea for this pesto.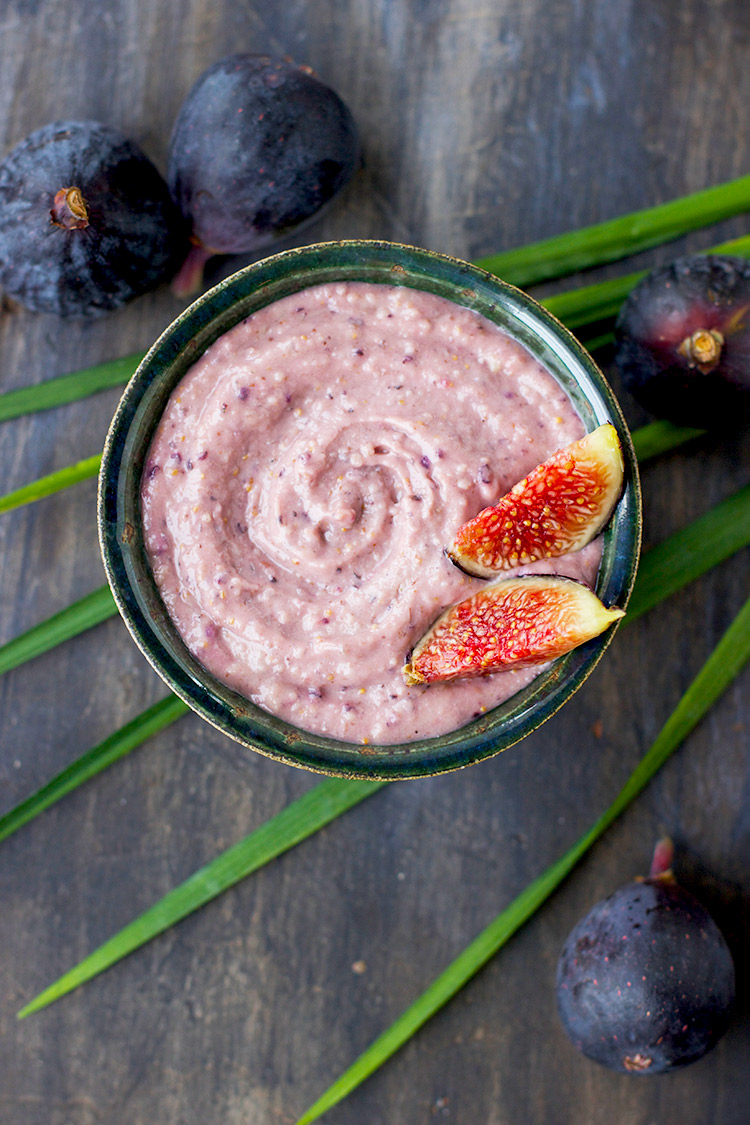 Recipe:  Approx. 2 1/2 Cups
1/3 Cup Bucherondin de Chevre Cheese (Rind optional)
2 Cups (about 7 to 8) Whole Fresh Black Mission Figs – stems removed – quartered
1 Cup Raw Walnuts
1/4 Cup Virgin Coconut Oil
1/4 Cup Maple Syrup
Instructions:
 Cut the stems off the figs and add everything to a food processor or blender and puree.
Health Benefits:
Figs are a good source of potassium, a mineral that helps to control blood pressure.  They are a good source of dietary fiber which helps with weight loss.  Figs are also a fruit source of calcium and helpful in protecting against Macular Degeneration.